Secrets of Baby's Sleep: Expert Rachel Waddilove
Updated 16:25PM, Friday January 11th, 2013 by Sam Hailes, Christian.co.uk
Be the first to comment!
Rachel Waddilove has looked after the babies of top celebrities including Gwyneth Paltrow.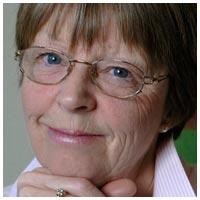 But those wanting to know more about baby Apple will be disappointed. Rachel maintains a strict confidentiality agreement with all of her clients – celebrity or not.
But while the experienced maternity nurse is keeping schtum about the ins and outs of secret celebrity lives, she's more than happy to pass on her 40 plus years of experience.
Her latest book is dedicated to the tricky subject of sleep.
"I believe that if you have a normal healthy baby that isn't ill in any way, there is no reason why that baby shouldn't be taught to sleep. Naturally; that's what it needs for its brain and body to grow.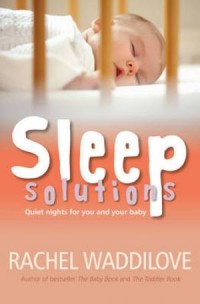 "Having said that, some babies get into a sleep pattern much easier than others. You have to put a bit more training in, but there's no reason why babies shouldn't sleep if they are taught to. The problem is parents are not taught how to do that."
"Parents suffering from countless sleepless nights are naturally thrilled to receive help from Rachel. Feedback from happy clients was one of the main reasons the grandmother turned her skilled hands to writing.
"I had a lot of clients who said: 'You really must write down your methods of working with babies because they sleep through the night so easily when they are in a routine."
The other reason was I saw an awful lot of fear in couples with new babies: not really knowing what to do, being fearful that they'll get it all wrong. That's why I called The Baby Book: How To Enjoy Year One. I really wanted people to enjoy that first year with their baby."
Rachel says all of her books, including new release Sleep Solutions are "very practical".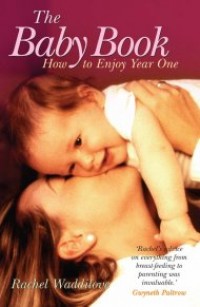 "It's what I have found works. It's my own practical experience. Having worked for hundreds and hundreds of families over the years, you get a general idea of what worked and what doesn't work."
The wife of a farmer believes that many parents go wrong by making the baby the "kingpin".
In an interview with the Daily Telegraph, Rachel explains the baby has a right to be loved but not to be the centre of attention.
This understanding of the family unit stems from the author's Christian faith and has helped hundreds of other parents.
Rachel has worked with babies for decades, so it's not surprising to hear that, just as top public figures have trusted her, now - through her writing, parents and carers everywhere able to do the same. - Sam Hailes

SAM HAILES
Writer, Christian.co.uk
Sam writes news, features and reviews exclusively for Christian.co.uk. The job involves meeting influential and interesting Christians from across the country and beyond. Most importantly, he never talks about himself in the third person.
This article was written and published by
Sam Hailes
for Christian.co.uk
Leave A Comment or join the discussion
What's Hot This Week?
Our What's Hot feed is updated hourly.
Find us on Facebook
Social Recommendations
SUBSCRIBE FOR UPDATES
Subscribe via e-mail to receive the latest updates on Christian.co.uk!